Good Morning! 
It's an exciting day! The Preorder for the new album is finally up and running! I've put links up all over social media to help you find your way there. This has been a really busy and exciting project and if we hit any roadblocks along the way or if you see that maybe something isn't working correctly, please head over to my website www.fredoakman.com and use the contact form and send me a message! 
With that being said, my upcoming full length record, My Gasoline Heart will be released on 10/25/19! 
Right now I'm taking pre-orders for physical and digital versions of the album. The focus for me at the moment will be taking the Vinyl and CD Preorders because I'm going to have to make sure that when the time is right everything gets into the mail and you all get your 12" Vinyl Records and CD's timely! 
Because I'm running the Preorder through Bandcamp.com I can orchestrate my Preorder so that everybody who orders the album in advance (between now and 10/25/19) will receive early access to the download of the song "Something New". 
All Vinyl and CD Preorders will ship with a Pin Pack which contains five 1.5" Buttons/Pins and a Die Cut "Fred Oakman and The Flood" Vinyl Sticker! If you pre-order the digital version of the record unfortunately you won't be getting any of these bonus items, however, you will still get the early download of the song "Something New"! 
With that being said, running a Preorder is a way for me to help mitigate the upfront costs associated with releasing an album. Don't worry, it's already paid for but a Preorder helps me negotiate some of that financial overhead and it's a relatively simple way for you guys/girls to show your appreciation. 
If you want to wait until 10/25/19 to purchase a copy for yourself, that is absolutely okay with me as well! If you don't want a copy (ahem...) that's obviously totally fine also! 
I just wanted to send this out to inform everybody that the Preorder is LIVE and if you want to make sure to secure yourself a copy of the physical album/cd it's a great way to do just that while supporting my music. I love that streaming music is a thing nowadays and I love how accessible most music is, but if I' being completely honest purchasing the record whether it's an actual Vinyl Record, Compact Disc or a Digital Download is the best and easiest way to support your favorite Musicians. 
The gears have already been turning about what I'm going to do for my next release. It's going to be exciting! 
Please don't be stranger, say hi at the concerts! Speaking of which, I am assembling the aveng... The Flood for a CD Release Show on 10/25/19 in my hometown of Meadville, PA and the tentative venue will be the Firehouse Tap and Grille! I'm also going to do everything I can to bring some other musicians down to open up the evening and we're going to welcome the record into this world the best way we know how! 
With that being said, go take a look at the Preorder, give the song "Something New" a listen (not on your phone speakers, plug in some headphones!) by navigating to my website www.fredoakman.com and following the links to my Bandcamp site or just head directly to the Preorder location right here: http://fredoakman.bandcamp.com 
Share with your friends, post the link up on your facebook, encourage people to give it a listen.  I'm more than thrilled with how the album turned out and I can't wait until 10/25/19 now! 
By the way... How awesome is that Album Artwork? It was drawn up by this guy: https://www.behance.net/michaelfritz (Michael Fritz) a good friend of mine. 
I'll be in touch with updates. 
The next show that is open to the Public is: 
9/28/2019 @ Riverside Brewing in Cambridge Springs, PA | 7 - 10 pm (then afterwards I'm taking a guitar out by an outdoor bonfire and we're all going to pass it around for a while and share songs) 
Click the album cover below to head straight over to the Preorder!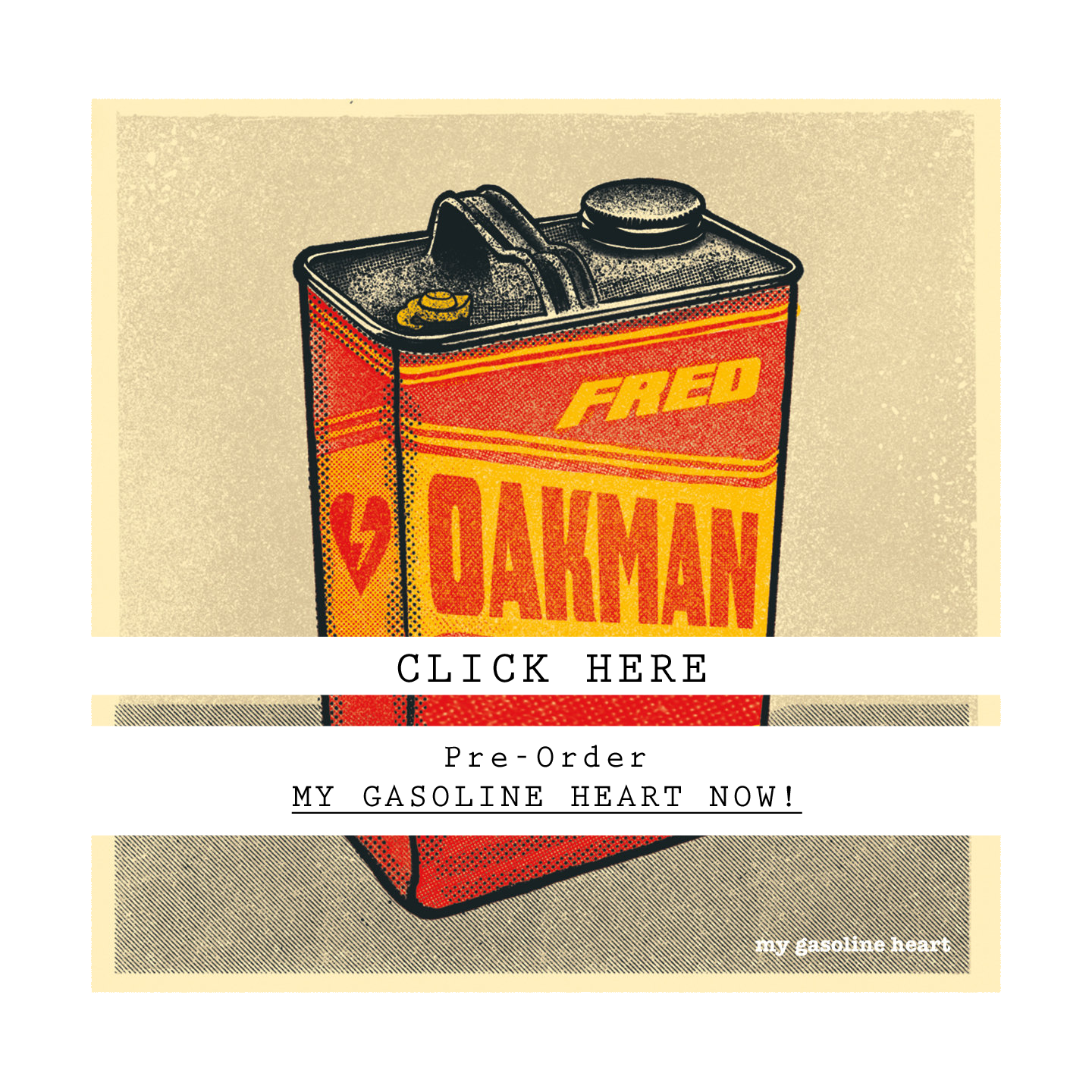 Catch you soon! 
xoxo - Fred 
edit profile unsubscribe